We are open! The health and wellbeing of our patients and staff are always our first priority and we will continue to implement the recommended safety precautions.
Invisalign treatment
Invisalign® straightens your teeth without wires and brackets, using a series of clear, customised, removable appliances called aligners. These aligners are virtually undetectable, which means hardly anyone will know you're straightening your teeth.
- Clearly Different
The Invisalign system combines advanced 3D computer graphics technology with 100-year-old science of orthodontics. The aligners used are designed to move your teeth gradually until they have reached the final desired position as prescribed by your orthodontist in your bespoke treatment plan. Each aligner is precisely calibrated and manufactured to fit your mouth at each stage of the treatment plan.
A full course of Invisalign will take between 12 and 24 months. During this time you'll need to change your aligners every two weeks, but we'll give you several sets of aligners at each appointment, so you won't need to visit us as often. Invisalign aligners are removable so you can take them out to eat, brush and floss, but for ideal treatment results, it is recommended you wear them for 22 hours per day.
Throughout your treatment you'll notice your teeth are gradually moving position and by the time your treatment is complete, you'll have a smile like you've never had before!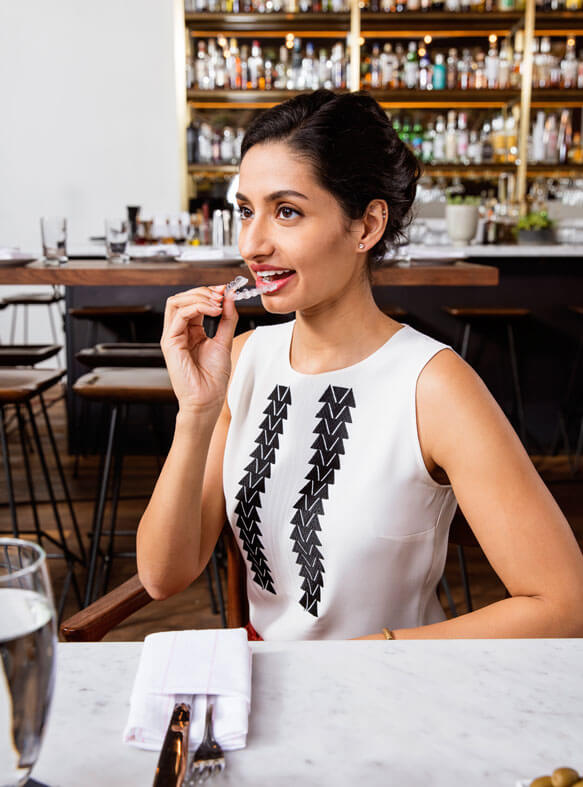 Precision scanning, precise results
To get the very best results from your Invisalign treatment, we start off by scanning your teeth using our 3d IntraOral digital scanner. Using the scanner's small wand like device, our therapists can get the precise impression of your teeth we need to have your Invisalign aligners custom made. And while you're in the chair, you'll be able to see exactly how your teeth are positioned and what they'll look like once you've finished treatment.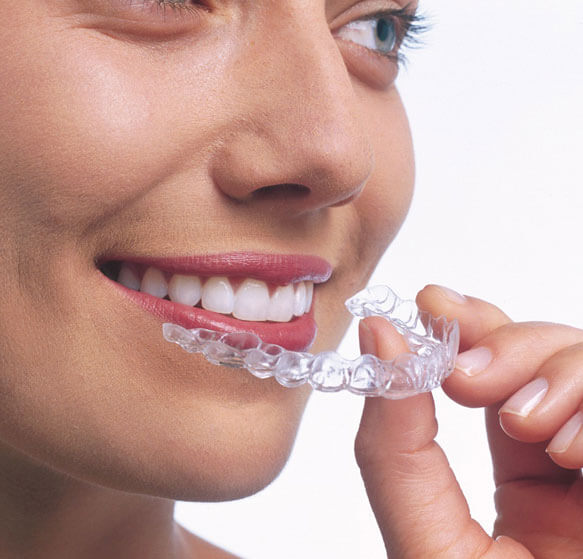 Benefits of Invisalign
Invisalign's removable aligners mean you can keep up your oral hygiene routine as per normal.
Made from clear, medical grade plastic, the aligners blend in with the colour of your teeth, making them virtually invisible.
Customised to the shape of your teeth and jaw with the latest 3D technology, Invisalign aligners are comfortable to wear.
Invisalign aligners respond to the natural movement of your teeth so treatment can be faster than with traditional appliances.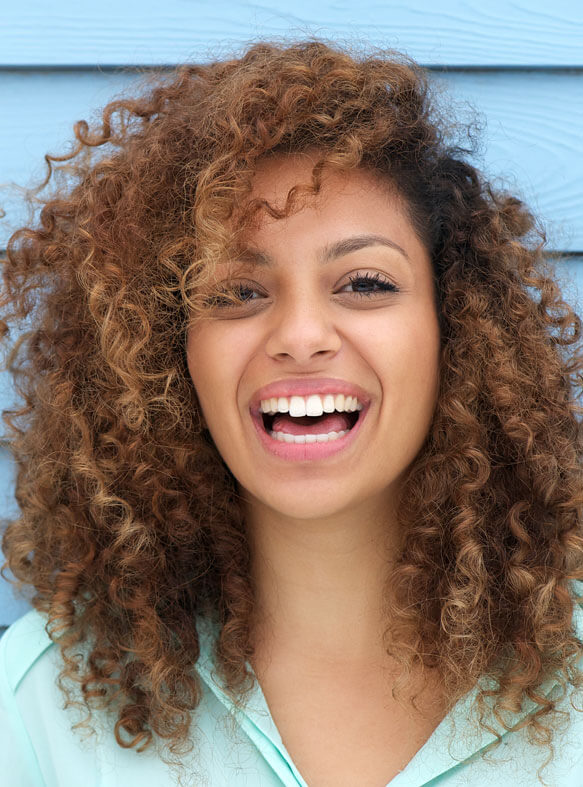 Invisalign
To achieve the best results possible from your Invisalign treatment, it is recommended you seek treatment from an Invisalign specialist. Our orthodontists are highly trained in the use of Invisalign aligners and have been certified by Align Technology, the manufacturers of the Invisalign system.
Invisalign is suitable for both teen and adult patients but at Cockburn and Fremantle Orthodontics / Endodontics, we will only recommend Invisalign if we believe it is the right treatment for you. Invisalign has a specific version for teen patients but it is not intended for younger children.
To see if Invisalign can help you achieve the smile you've always wanted, book your free Invisalign assessment with our team today.
Invisalign aligners are a registered medical device, you should always read and follow the label as well as the instructions of your treating orthodontist.