We are open! The health and wellbeing of our patients and staff are always our first priority and we will continue to implement the recommended safety precautions.
Orthodontic appliances
In addition to braces and Invisalign aligners, our team uses a range of orthodontic appliances to help us achieve the very best result for each of our patients.
Bite fixers
The bite fixer is a fixed spring appliance used to treat Class II malocclusions, such as an overjet. Since the spring works 24/7 applying force to correct your bite, it has been used as a substitute for rubber bands. The stretchability of the coil spring allows for more movement, making it more comfortable to wear. It is also made of durable material, resulting in minimal breakage and increased reliability. Typical treatment time is 8 to 12 months.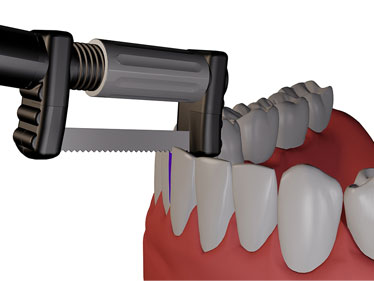 Interproximal Recontouring
Interproximal recontouring refers to a procedure in which Dr. Tien will reshape your teeth by sculpting the sides of the teeth. This can correct cracked, chipped, crooked or misaligned teeth. Instead of braces, crowns or veneers, you can choose to have interproximal recontouring to change the shape and look of your teeth to enhance your smile!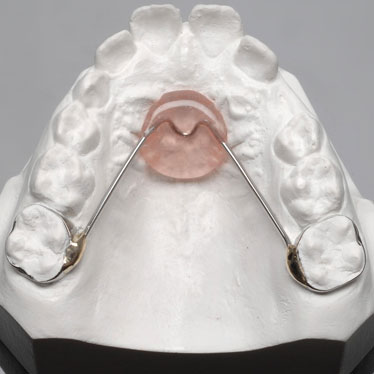 Nance appliance
The Nance appliance is used to prevent upper molars from rotating or moving forward after you've worn headgear, a Wilson's arch or any other appliance to move your molars back. Some patients wear the Nance appliance while they are waiting for their bicuspids to grow into place.
The appliance is made up of two bands that are cemented onto the first molars and a wire spans the roof of the mouth from one molar to the other. An acrylic pad or "button" covers the wire that touches the roof of your mouth directly behind your front teeth.
Patients should always brush around the bands daily. Do not eat sticky, chewy candy as it can loosen your appliance.
Lower upper removable appliances
Braces are used to bring teeth into alignment, but not every patient wants to wear them. An alternative to braces that we offer here at Cockburn and Fremantle Orthodontics / Endodontics are lower and upper removable appliances. These are most popular among our younger patients as instead of being fitted with braces they can wear these removable appliances instead, and take them out when brushing, flossing and eating, or when playing sports or musical instruments.
The only limitation with lower and upper removable appliances is that they can only be used for minor tooth correction. If more extensive treatment is required, it's likely we'll recommend a traditional orthodontic appliance.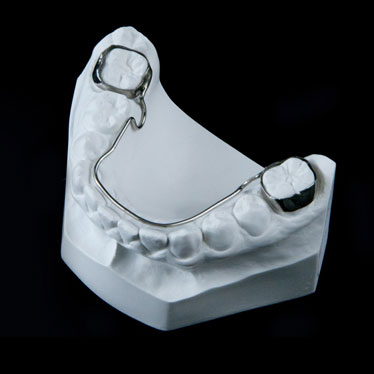 Lingual arch
If you are experiencing crowded teeth, which is one of the most common orthodontic problems we see, the solution isn't always extraction of teeth. Rather, our orthodontists look to widen your arch to give your teeth the space they need to sit in an ideal position. To wide your arch we use a lingual arch.
This appliance is relatively discreet because it sits on the back surface of your teeth, next to your tongue. Attached to two of your molars, it will gently widen your arch and create space for your teeth to move into.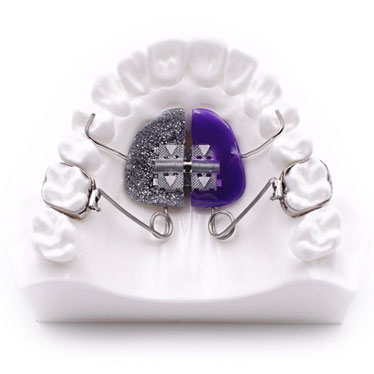 Rapid maxillary expanders
Another appliance we use to widen the mouth's arch and create more space if crowding is an issue for you, is the rapid maxillary expander. This appliance is often used for our younger patients as we prepare their jaw for orthodontic treatment.
Once the rapid maxillary expander has widened your arch, we will fit you with the best orthodontic appliance for you, whether that be Invisalign aligners, traditional metal braces or clear or lingual braces.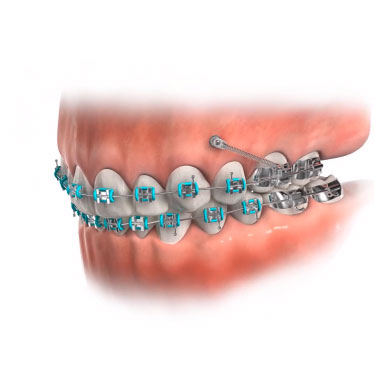 TADs
An effective orthodontic appliance for moving teeth are TADs. These are small titanium alloy screws which are fitted into the bone of your tooth. These screws apply gentle force to your teeth to move them into position. They are not painful to wear and can be fitted with a mild anesthetic. They are an extremely effective alternative to extraction or orthognathic surgery.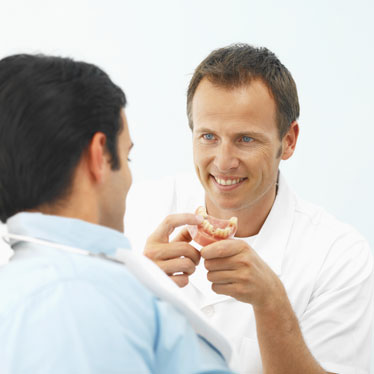 Book your consultation today
Wondering if you might need treatment with an orthodontic appliance? Book a consultation with our team today and they'll prepare a treatment plan just for you.