We are open! The health and wellbeing of our patients and staff are always our first priority and we will continue to implement the recommended safety precautions.
Types of braces 
At Cockburn and Fremantle Orthodontics / Endodontics, our team are experienced using a range of braces - both traditional braces and more discreet appliances such as lingual braces and Invisalign aligners. We'll recommend the best appliance for you once we have assessed your orthodontic needs at
your first visit
.
Metal braces
Metal braces are the most common type of braces and what most people think of when they think of orthodontic treatment. Traditional metal braces are made of high-grade stainless steel, with small brackets placed on the front of each individual tooth. Connecting these brackets is a thin stainless steel archwire. Elastic bands then apply pressure to this archwire which in turn gently moves your teeth into a straighter position. Once nicknamed train tracks, today's metal braces are smaller, more comfortable and attractive to wear and remain one of the most affordable treatment options for orthodontic patients.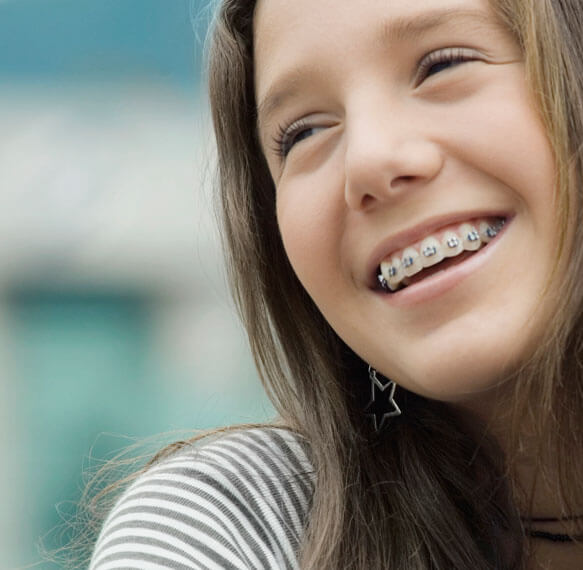 Ceramic braces
One of our more discreet treatment options we offer here at Cockburn and Fremantle Orthodontics / Endodontics is ceramic braces. These are based on the technology used with traditional metal braces but the difference is the brackets are made of translucent (clear) material, which blends in with the colour of your teeth. Ceramic braces are our most popular treatment with adult patients, due to their cosmetic appeal. Patients don't need to feel self-conscious about wearing ceramic braces because they are not nearly as visible as metal braces. The only drawback to ceramic brackets is that they are more fragile, and the elastic ties can discolour between orthodontic visits.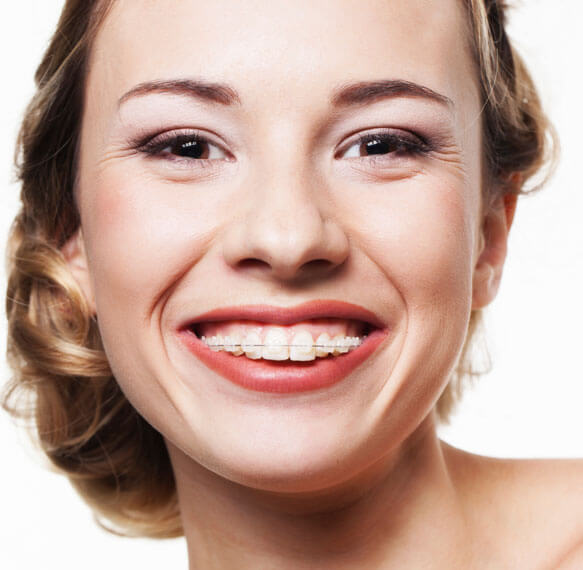 Invisalign®
The Invisalign® system is a series of clear, plastic aligners that look like thin customised mouthguards. The aligners are generated by computer simulation to fit over the top and bottom of your teeth, but can be removed for eating, brushing and flossing. Every two weeks, you are required to change your aligners to encourage your teeth to gradually move into a straighter position according to your bespoke treatment plan. Invisalign is suitable for teens and adults. Find out more about the benefits about these virtually invisible aligners on our Invisalign page.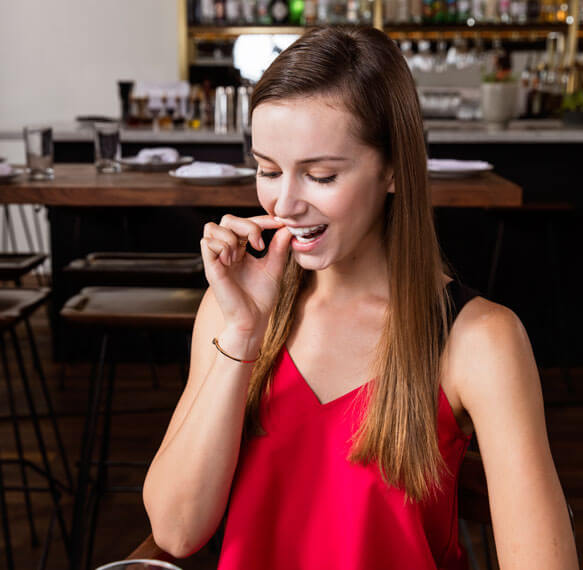 Retainers
When we remove your braces, we will begin the retention stage of your treatment. The retention phase lasts for a minimum of 24 months. Your final orthodontic result depends on your retainers, so follow through with the hard work you've put in so far. Remember to remove your retainer before brushing, and brush your retainer before placing it back in your mouth.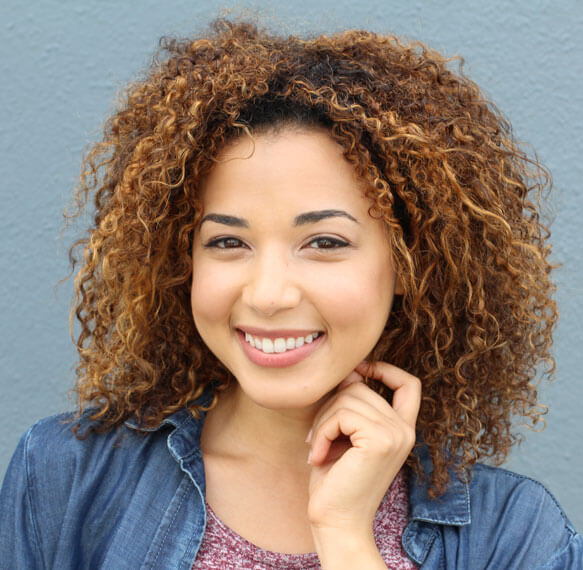 Appointments
Your scheduled appointment time has been reserved specifically for you. We request a 24-hour notice if you need to cancel your appointment. We are aware that unforeseen events sometimes require missing an appointment and appreciate your full cooperation to ensure we can achieve the very best results from your treatment.
Start your treatment today
To find out which type of braces you could benefit from, book your consultation with our team today.